[New]Dragon Awaken Officially Launches on March 8th
[2017-03-22]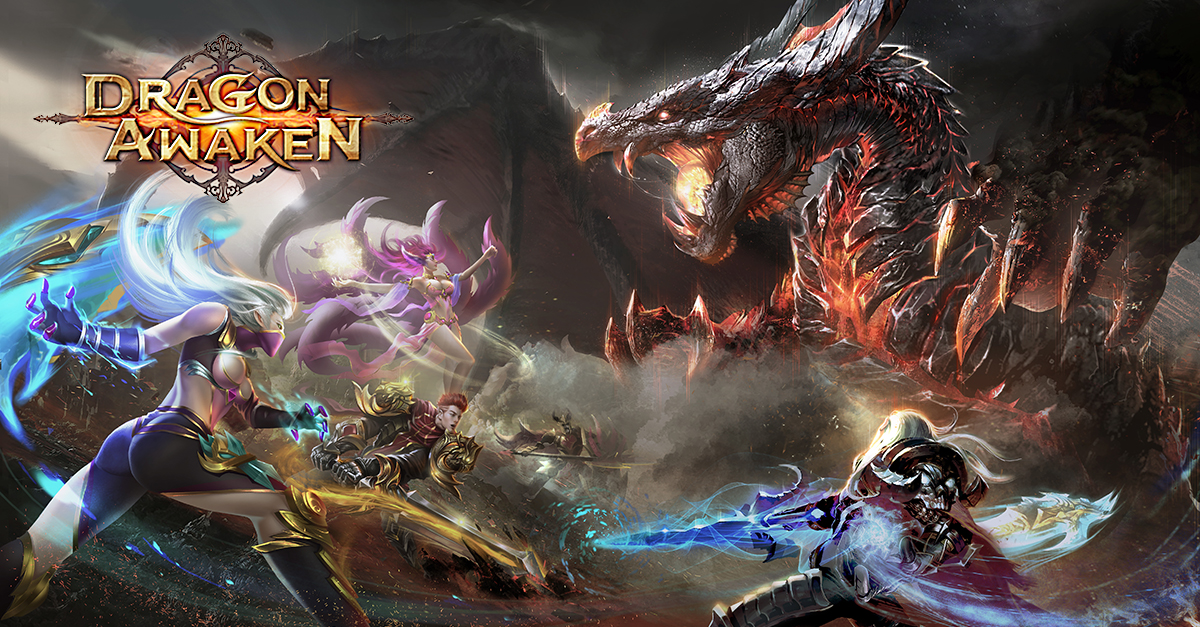 Hong Kong – March 8th, 2017– Game Hollywood and Proficient City are officially launching their new 3D turn-based SRPG browser game: Dragon Awaken. As a semi-turn based game with multi-tier dynamic scenes, Dragon Awaken has PVP, SIM and SLG features. The game is now available on Facebook and Dragon Awaken official website.
In Dragon Awaken, players take the role of a mighty hero destined to save the world. Dragon Awaken has been developed by the same team that developed Wartune, one of the most successful browser games online. Proficient City and the Dragon Awaken team have been working together in this project for 3 years to deliver the perfect experience.
Naming Dragon Event to celebrate the official launch
The Naming Dragon Event will begin on March 8th at the Dragon Awaken official Facebook Fan Page. Players will be able to submit names for the White Dragon, one of the game's main dragons. All submitted names will be selected to vote and the players who submit the three names with more votes will receive an in-game Luxury Gift Pack worth up to $100 and an exclusive Title. The most voted name will become the dragon's official name. All players who submit a name or vote will receive a gift code for in-game items.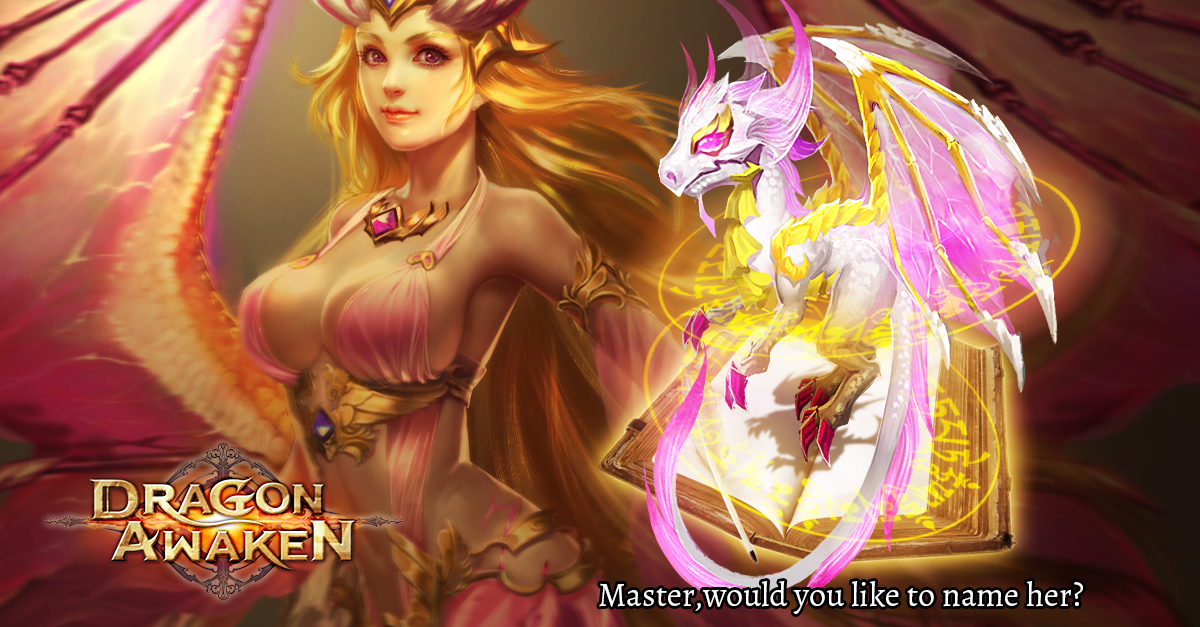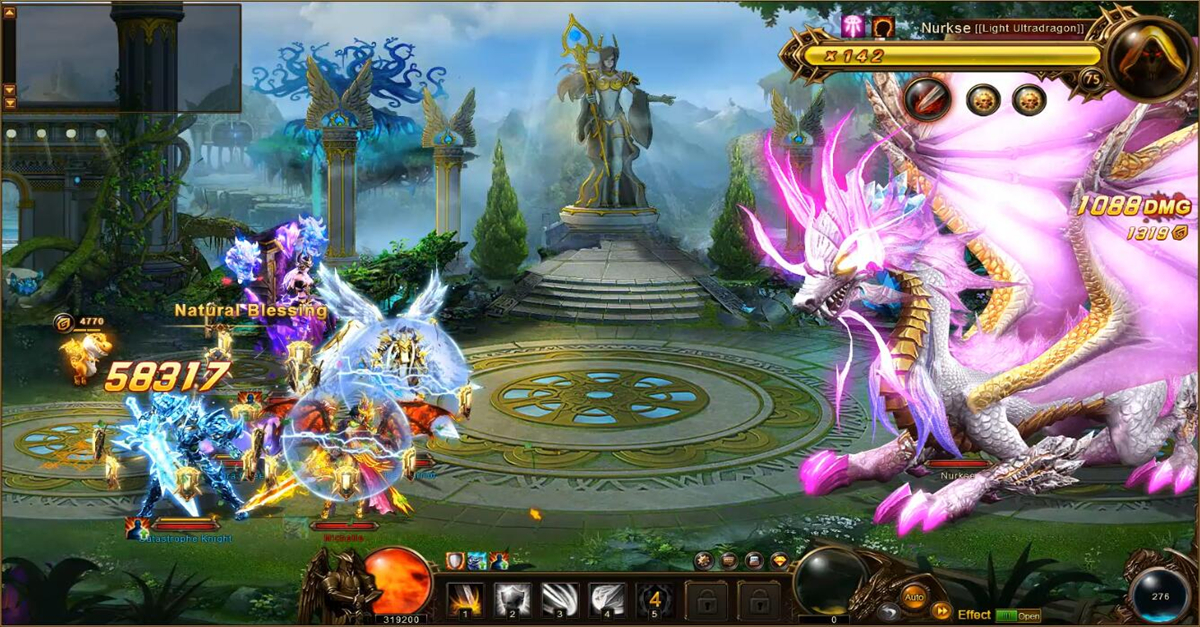 The most powerful allies
The world is being threatened by a legendary dragon, but fortunately not all dragons are evil. The players will be able to tame and train their own dragons to help them in the battle. Players will raise their dragons from the moment they hatch from their eggs, to their last transformation. It is said that the dragons were once the Gods of these lands, so players might be surprised if they evolve them to their final form.
Choose well
There are two main forces fighting against each other in this kingdom: Amity and Supremacy. Choose wisely and join one of these factions to fight the impending war. In the Faction, players will be able to make new friends, obtain resources and fame and participate in PvP battles. Within each Faction, players can also compete with each other to become the best in the rankings and upgrade their status.
A flexible class system
Unlike any other RPG browser games, there are no fixed classes in Dragon Awaken. Players can freely choose and change their specialties thanks to the skill trees. They can become Duelist, Cleric, Paladin and Mystic whenever they want. Once players reach certain levels, they can unlock more talents and adjust their skills to their necessities depending on the battle.
For more information about events and gifts, check out the Dragon Awaken official Facebook Fan Page.
Dragon Awaken Official Website: www.dragonawaken.com
Dragon Awaken Official Facebook Fan Page: https://www.facebook.com/Dragon-Awaken-Community-400342230298496/
About Proficient City
Proficient City, a branch of Game Hollywood, is an international online game company with offices in China, Europe, and Montreal. They specialize in innovating operations and strive for a perfect balance of content, gameplay and storyline.
About Dragon Awaken
Dragon Awaken is a thrilling browser RPG game built around character growth, dungeon exploration and PvP features. In this dangerous fantasy world players are warriors destined to do save the world.
Features
Tame dragons to help in battle
Evolve dragons into Goddesses
Fighting Strategies
Train to be the Faction's Top player
Summon new heroes to enhance your army
Challenge dozens of dungeons
Forge strategies to win
Cooperate with lots of players worldwide
For Media Enquiries
Contact Person: Leona
Company: Proficient City Limited
Add: No.134 Xiaogangzhong Road, Haizhu District, Guangzhou, Guangdong, China
Website: http://www.proficientcity.com/
Dragon Awaken Official Website: www.dragonawaken.com
Email: contactus@proficientcity.com
Tel: (86020)8405 6975