[New]NEW PATCH:DRAGON ARMOR RELEASED ON SEPTEMBER 12th
[2017-09-12]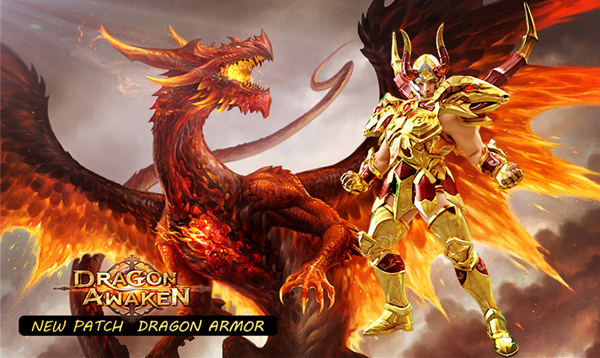 We have a new patch released at 3:00, September 12th, (PDT) !

DRAGON ARMOR, a new legendary equipment which can dramatically increase players' power in the battle!
1.Players can unlock DRAGON ARMOR when they reach level 32 and gather enough ARMOR Shards in the ARMOR DUNGEON.
2.Players who equip ARMORS can increase their battle ranking and get different passive skills from different ARMORS. ARMORS could be enhanced by items dropped in ARMOR DUNGEON which could be challenged every day.
3.Once players gather enough power in the battle, they can activate their ARMORS. When players activate their DRAGON ARMORS at the first time, they can watch a unique transforming video of ARMORS. Later they can replay the video in the game.
4.There are two ARMORS updated to the game, and more are coming! Get DRAGON ARMORS and become stronger than ever!
For more information please log in the game. Thanks for supporting Dragon Awaken!
Facebook Event for the new patch will come soon. Please pay attention to Dragon Awaken Facebook Fan Page: