[New]Cheer for The Football to Win The Reward!
[2018-06-14]
The football World Cup is here! And we are sure all the Dragon Awaken players are paying close attention to this competition. If you do, don't miss the Game Guessing Event in the game, where you will have the chance to receive up to 200000 Amber by betting!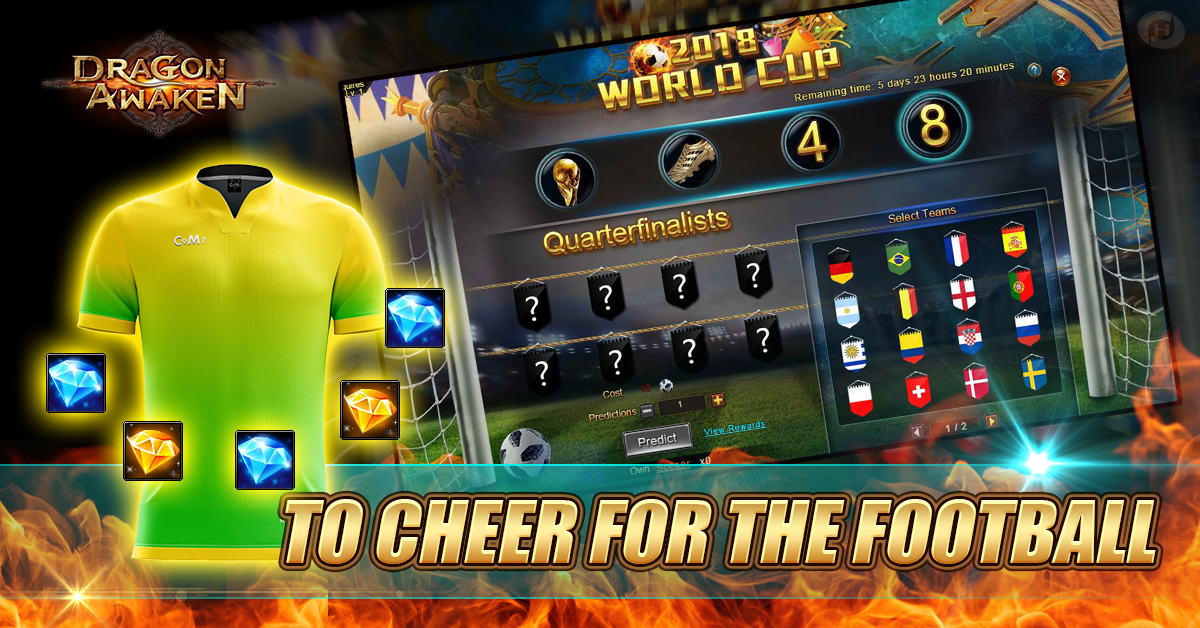 Before June 30th 2018, players can collect soccer items in the game and use them to participate in the Game Guessing Event. In this event, players can use items to guess the champion, the golden boot, the final four teams and the final eight teams of this year's football World Cup!
Will you take the risk and bet for an underdog or play safe and vote for the favorites? There are up to 200000 Amber are waiting for the players to win in this event!
Also, we will give you a very special gift… we will raffle some football t-shirts to the players who recharge the most before June 30th!! There are 3 t-shirts for the English version, 1 t-shirt for the Spanish version and 1 t- shirt for the Brazilian version.
What are you waiting for? Participate and enjoy the World Cup in Dragon Awaken!