[Event]Chistmas Events Introduction
[2018-12-21]
Christmas is here! Merry Christmas and happy holidays to all our dragon masters. Dragon Awaken has released a lot of Christmas events in the game and on Facebook. Let's take a look at them!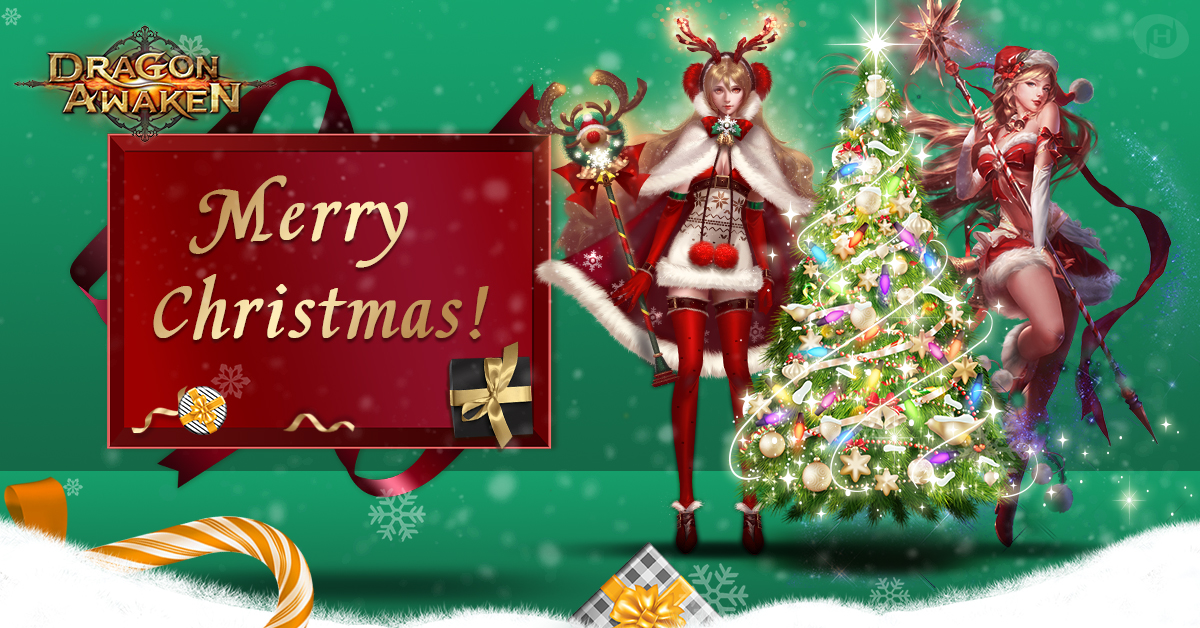 During December, two Christmas events have been released, full of festive themes and special rewards like Christmas fashion items and Pet skins. And both of them will be open until December 25th, so there's still time to join and win! A new Christmas event will open in Facebook on December 22nd. This time the players will have to show us their Christmas decorations! Remember to take a good photo and post in in the event post on time.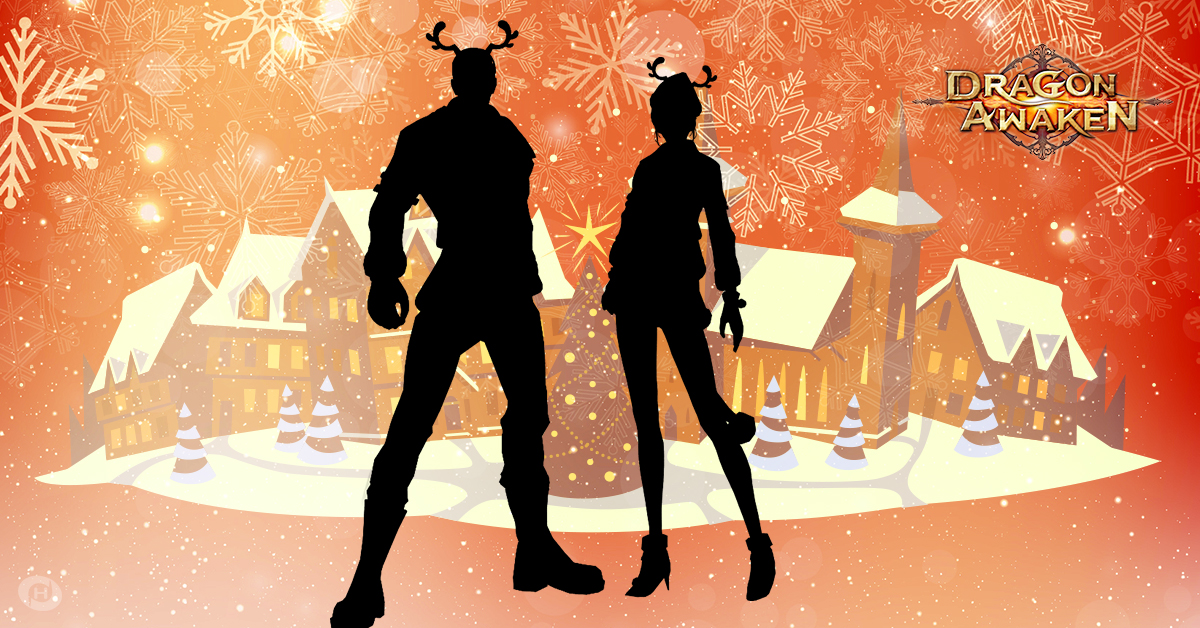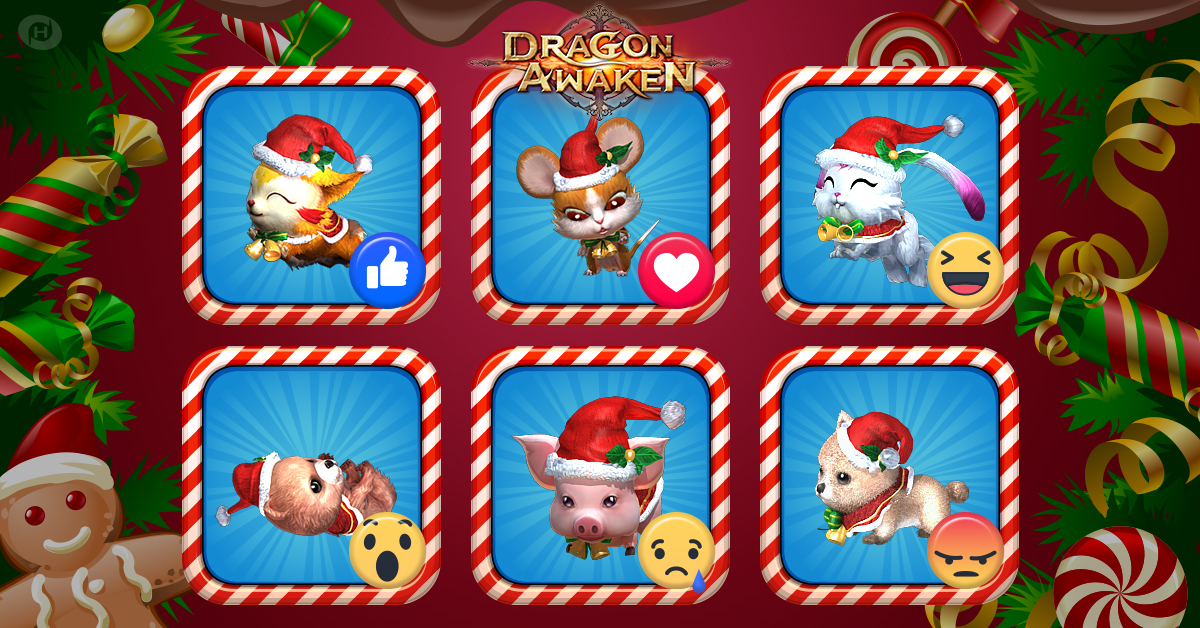 Also, a new Christmas gift page will open in Facebook on December 20th. It provides all the players with a chance to receive gift codes during Christmas. You can get 7 gift codes at most if you answer correctly all the questions – they are related to Dragon Awaken's latest update. You can check our last update Facebook posts if you want to know the answers!
As for in-game events, the first one will be available from December 21st to December 26th . The Christmas Reward event:
1.Recharge to win a new Fashion item and a Christmas themed Pet skin of Bear.
2.Recharge a certain amount from the 24th to the 26th of December to win a new Mount.
3.Use materials during the event to exchange for Christmas Mounts and Christmas themed Pet Skins for Pig and Rabbit.
The second in-game event is the popular Egg Smash, now filled with Christmas treats! It will be available from December 24th to December 26th.
On December 24th the theme Christmas Garden will be launched in the game! Use the Dices obtained in the Gift Code page on Facebook to play in the Christmas Garden. There is also a sign-in event in Christmas Garden, if the number of players who sign in reaches a certain amount, all players in the server will receive rewards. The Christmas themed Pet Skin of Cat and Rat may be included! Don't forget to join the Christmas Garden on the 24th!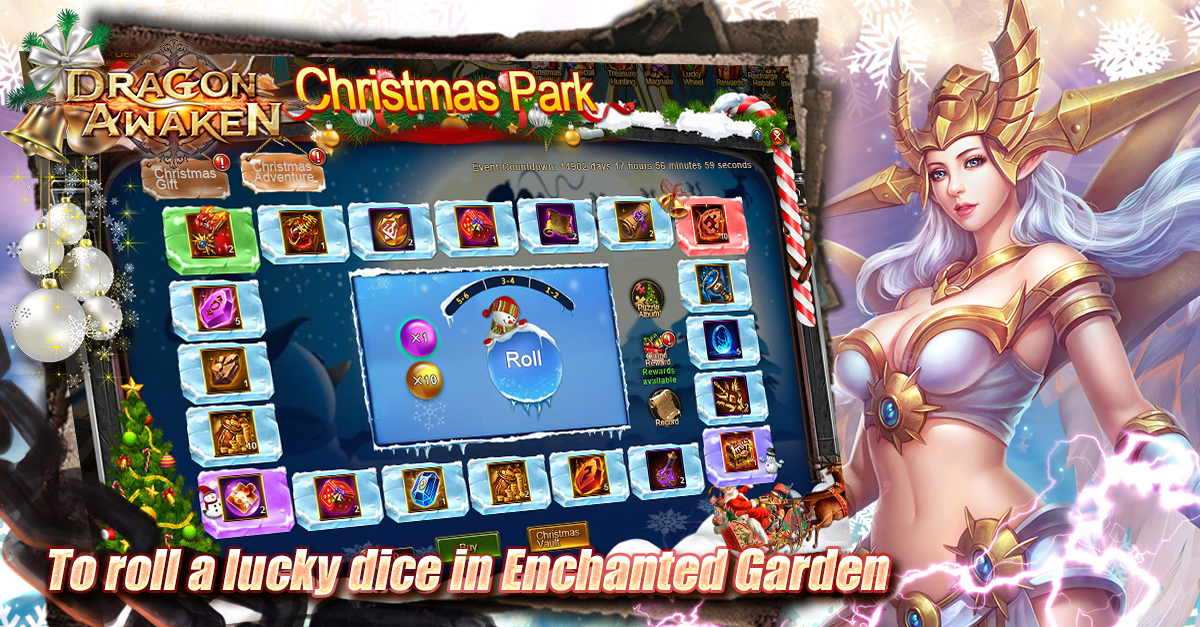 As long as you log in the game on the 25th of December, you will have the chance to obtain an A Class Mount, 2000 Diamonds and 5 Christmas Dices in the game! Don't forget to play Dragon Awaken on Christmas Day!
And last but not least, there will be an in-game event for the New Year in which you will be able to obtain the Christmas themed Pet Skin od Dog. Collect them all!