[News]Dragon Awaken Collaborating Media Reviews
[2017-03-13]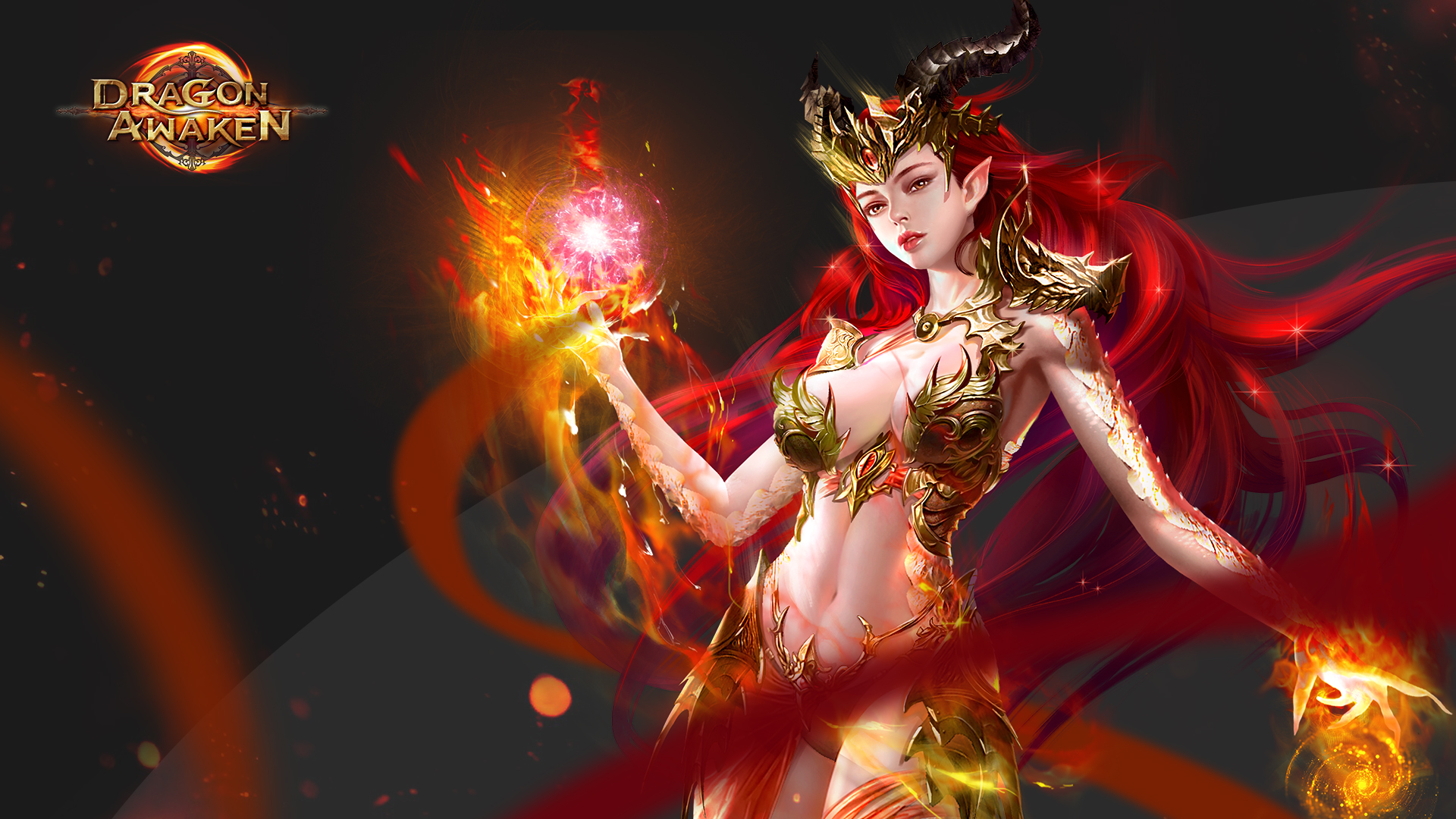 Dragon Awaken Official Launch has been on for a few days.Do you enjoy it? Have you met some problems while playing the game?
Actually we have asked some game experts to do some research during its Closed Beta, and all the reviews including articles,videos and pictures are already on their website. Check them to see whether you could find any inspiration!
Dolygames: http://dolygames.com/dragon-awaken-review-and-lets-play-video-series/
"There are great looking monsters, mounts, wings and bosses.
And my favorite NPC in the city was definitely the Arcane Witch sitting on the shoulder of a funny looking creature"
Onrpg: http://www.onrpg.com/games/dragon-awaken/
" Battle in scenes that vary in both look and feel while having multiple layers of depth to fight on."
mmohuts: https://mmohuts.com/game/dragon-awaken/
"Artistically impressive scenes+Multiple layers to fight on+Fun dragon collection."
MMOSquare: http://www.mmosquare.com/games/dragon_awaken
"Enjoy delightful visuals that are sure to have you completely hooked."
MMOS: https://mmos.com/review/dragon-awaken
"No Fixed Classes+Multiple Heroes+Mount Collection+Mini-Games+PvP"
gameaddik: https://gameaddik.com/reviews/dragon-awaken/
"Dragon Awaken does offer some potentially unique aspect through its battle strategies and dragon training systems."
WWGDB: http://www.wwgdb.com/games/dragon_awaken
"The pet in this game is quite unlike some other browser MMOs whereby they only play the role of providing you with passive stats"
Your opinions are more important to us,please send ticket to GM if you have any suggestions to Dragon Awaken.
Dragon Awaken Official Website: www.dragonawaken.com
Dragon Awaken Official Facebook Fan Page: https://www.facebook.com/Dragon-Awaken-Community-400342230298496/
About Proficient City
Proficient City, a branch of Game Hollywood, is an international online game company. They specialize in innovating operations and strive for a perfect balance of content, gameplay and storyline.
About Dragon Awaken
Dragon Awaken is a thrilling browser RPG game built around character growth, dungeon exploration and PvP features. In this dangerous fantasy world players are warriors destined to do save the world.
Features
Tame dragons to help in battle
Evolve dragons into Goddesses
Fighting Strategies
Train to be the Faction's Top player
Summon new heroes to enhance your army
Challenge dozens of dungeons
Forge strategies to win
Cooperate with lots of players worldwide
For Media Enquiries
Contact Person: Leona
Company: Proficient City Limited
Email: dragonawaken@gamehollywood.com